At
Complete Care

, we call ourselves "The Next Generation of Physical Therapy" because we believe we have advanced the science of physical therapy.
We are the only clinics in the region using the TheraSource Method. The TheraSource method is therapeutic physical therapy that addresses the actual source of your problem or pain and not just your symptoms. This creates a more successful long-term outcome for you. It utilizes the latest proven technology and couples it with individualized custom therapy plans for each patient. You are all unique so every one of our therapy plans are uniquely created to address your current condition or injury, lifestyle and therapy goals.
We always use the latest proven technology but we know the real success in therapy is dependent on the level of training of your Physical Therapist. All of our therapists are highly skilled in all of our therapy methods and equipment. We have been utilizing therapy methods for years that are just now becoming available in other physical therapy and chiropractic practices. Spinal decompression and aquatics are now becoming more popular but we have been perfecting these techniques for over a decade and a half and know how to personalize the technology to treat your individual condition.
Our physical therapy programs include more in-depth therapies and advanced aquatic and spinal decompression not offered at other clinics.
Did you know that moving your angle on a decompression machine by just an inch can change the entire course of treatment? Our therapists do! In fact, one of the founders of the decompression tables, Dr. Allan E. Dyer, was quoted as saying that our company "has more experience in the use of spinal decompression than anyone else in the nation."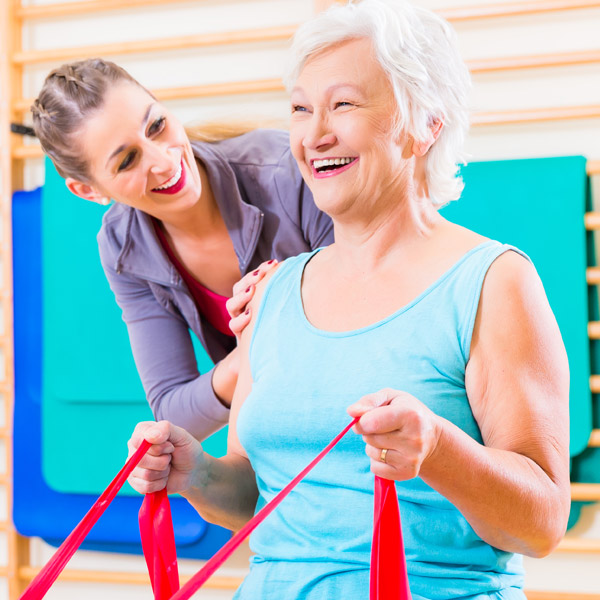 Our goal isn't just to get you better but to help you continue to be able to do all the things you enjoy.
Part of your therapy experience includes education on how to continue helping yourself when you get back to your everyday life. We also offer many wonderful wellness programs and services if you would like to continue to enhance your health after your treatment.
Don't let just anyone treat your symptoms…Experience the Complete Care Difference and get on the road to a true recovery. Contact one of our convenient locations today for more information about how our specialized treatments can help you.